The other part of my major work is practical operation and accumulation of know-hows.
In my business, the strength is based on language ability, cultural knowledge and general marketing experience. Actually, most of the services I'm gonna provide are the first time for me to try.
As a result, I'm not familiar with any of them.
Then, what all I have to do is simply try to do them, one by one and carefully.
スポンサーリンク

It would be necessary to check details, such as what accounts I need to register, how to pay, what information I need, how many I need to search for contact lists, etc.
This takes lots of time as well.
But I would also do this thoroughly.
The other major part in my entrepreneur work is customer development.
All of this is about networking.
I went to meetings, parties, institutes and so on to know potential customers.
Because I don't charge in advance for providing services, I take the model of profit sharing way. So if the company failed with my service, it pays me nothing. If the company succeeded, it shares me some profits.
At the end, the company (my client) loses nothing and takes very low risks.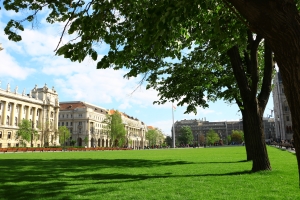 Therefore, most of companies I talked to are willing to try my services.
Now I got contacts with 3 companies and currently cooperating with 1 company.
There are really tons of things to do: produce a marketing service contract, confirm the contract with a legal advisor, tasks for marketing services, translation, etc.
There are also other works at the same time: apply for start-up grant, prepare for company registration, assignment from university classes (3 classes and some assignment still left for this semester), master thesis works, etc.
Too many things to do, too little time.
I just recalled my happy time in last semester while I only need to go to classes and do assignment.
But starting a business is the thing I really desire to do. Walking to this direction in my life makes me happy.
All right! It's time to step out another step today!