It was a thought came to my head in a minus 20 degree night on my way back home while pushing my bike up to the hill several days ago.
It's not weird to have strong love to one's own country, if there were not something really negative happened. Basically, people love their own country.
How about your feeling to other countries? Can you love, or like, other countries? Any single specific country?
That could be differed dependent on the culture or the past experience that people can love the culture, local people or environment of a foreign country.
As a foreigner, I lived in Japan for more than 8 years and in Finland for more than 6 months, and I believe your feeling to the foreign country is highly connected to the chances of your life or your business in that country.
スポンサーリンク

That means that if you cannot love, or even just like, the foreign country, you won't be able to enjoy your life there and not even to find a good business chance and develop it there.
Japan and Finland are both very different from Taiwan, my mother country.
There are well preserved and developed traditional cultures in Japan such as shrines, Japanese cloths, green tea, sashimi or hot spring which are all my favorite. Besides, the well developed modern culture like the maid café in Akihabara, the special atmosphere in Harajuku or the TV drama are also extremely attractive to me. Furthermore, the culture in human relationship, including to think about others more and to avoid bothering others, is now inside me. (I guess so…)
Of course there are some things I don't like in Japan. High quality criteria to an unreasonable level, spending too much time avoiding risks or visiting customers with black suits in a summer 35 degree Celsius (in order to show your respect to the customers or avoid letting the customers feel you have no knowledge to be a businessman) are the examples.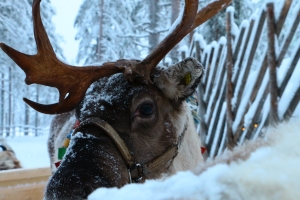 But if you have some reasons to love Japan, you'll have higher possibility to work smoothly in Japan and more potential chances for both your life and your business relevant to Japan.
If you cannot love/like Japan, there is no way that you can do that.
Although I just stayed in Finland for 6 months which is very short and I still know very little about Finland, I don't really feel painful or stressful to the living in Finland.
There are fewer people in the city and the streets, which make me feel less stressful. I can go to school through roads in the forest which are fresh green in summer and silent white in winter. The education is free of charge which lower the limitation for people to learn and also brings the equality to me. I never felt or met any discrimination here in Finland so far. Finnish people are always kind to explain you everything in English no matter in supermarkets, shops or classrooms.
See article in English list here
How was the content? If you like it, please share it to encourage me!
スポンサーリンク
The latest articles in English