This story is all from my real experience.
I travelled from Helsinki to Paris for a business trip on 27th October.
Because I just started my business and I wanted to cut as much cost as possible, I used the cheapest flight, cheapest bus from Paris airport to city center (Easy Bus: 3-4 euros one way) and Airbnb for cheapest accommodation (20 euros/night).
Although I understood that the risk of some potential trouble would be higher by using all cheapest services, I had the experience of using Low Cost Carriers and Airbnb, which makes me feel things would be OK. However, actually the risk is much higher than I expected.
スポンサーリンク

First, the bus, Easybus, I used for travelling from airport to Paris city center was late. I arrived at the bus stop 25 minutes before the planned departure time, but the bus never came even 15 minutes past the departure time. I went to ask the info counter of airport, and the service person said the bus only comes once every hour. Besides, the departing time is very different from the time I booked!!
There is no phone number on the website of the bus company or on the ticket, so I can't do anything but waiting.
Then, after waiting for over an hour, the bus came, and I sent a message to the accommodation host to let him know that I'll be late for more than an hour due to the delay of the bus.
Originally, I planned to arrive at the host's place at 9pm, but apparently the arriving time will be as late as 10:30pm.
While I was writing the message, I found that he has wrote me a message earlier: "I work tomorrow, I go to bed at 10" around 8pm.
I wrote him that I would be late and arrive at his place around 10:30pm. He just replied me "too late". This is the last message from him.
I tried to explain that it's the problem of the bus and I can do nothing for it. What I can do is just to try to arrive at his place as soon as possible. But he didn't reply.
After arrived at city center, I transferred to subway and got to his place even without having a dinner.
Then, finally I arrived at his place at 10:30pm.
I called the host. No response. I called again. Again and again.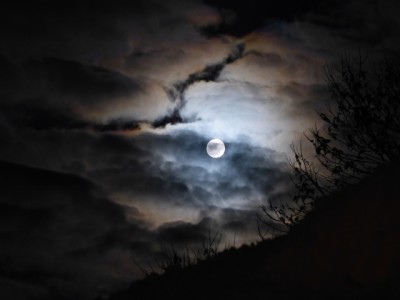 No response.
After called for 6 times, I know it's time to give up.
I wrote him a message without holding any hope.
It was 10:30pm. I don't think it so late for most people in the world.
You said you will sleep at 10pm, so you just can't wait for 30 minutes?
What do you think I should do at night in such a foreign city?
Ya, you may think simply: "I don't care, because you are late. It's not my problem."
But, AT LEAST, why don't you tell me: "you should find a hotel and don't come." So that I don't have to run to you place and I can have some time to have a dinner and find a hotel at the city center….
OK, time was 11pm. Place was urban area of Paris.
Shall I sleep in a park or go to find a hotel?
See article in English list here
How was the content? If you like it, please share it to encourage me!
スポンサーリンク
The latest articles in English