I guess many foreigners would like to know this.
Especially for those who had worked in Japan for several years and now have prepared to leave Japan, this is an important topic since it is about getting money back.
I was one of them.
I paid for Kosei pension insurance to Japan government every month during my 5-year work in Japan, which is very much like donating to Japanese government.
Although pension usually means that you can get money after retirement, as a foreigner without any guarantee for visa after retirement, it's much more as donation than pension insurance.
As a result, I wanted to get as much as money back while leaving Japan if I can.
The rule calls the money "Returning money for short-tern residence foreigners", or "Returning money from ending Kosei pension insurance".
The amount of returning money can be confirmed at local pension offices.
The rough way to estimate the amount is 3 times of the payment of Kosei pension insurance in the last working year.
For example, if you paid Kosei pension insurance 20,000 yen a month and 100,000 yen from bonus in the last year, you may get 1,320,000 yen back. (20,000*12+100,000*2)*3=1,320,000 yen
スポンサーリンク

If you had worked in Japan for more than 3 years, it would be a quite impressive number. So don't forget to apply for it. (if less than 3 years, it will be calculated based on total months)
Following is my own experience.
I left Japan on 1st August 2014, returned foreigner registration card at custom without using the right of entering Japan again under my original working visa.
Of course, I had applied de-registration of my address at local government (application for moving overseas)
Documents for applying for getting money back were sent from overseas.
Here is the document list:
・Copy of passport, including the page with a stamp that can confirm the date you left Japan, name, birthday, nationality, signature and previous visa.
・A document that can show bank name, branch name, branch address, account number and account holder name. You also need to get a certificate stamp from your bank for the application form.
・Original and official pension book.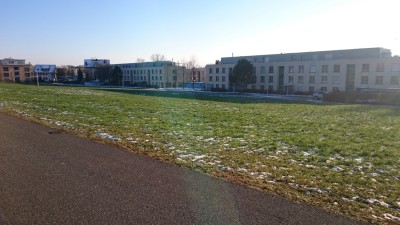 By the way, both Japanese or foreign banks are OK.
I mailed all documents from Finland to Japan around September or October 2014.
Then the payment decision was done on 15 December, and a letter was sent to me. (Notification of payment decision)
This document is important for applying for returning income tax.
Then, the money was sent to my bank account at the end of December.
Quite good money.
Since it only returns for the period of last 3 years, the payment in the other 2 years was 100% donation to Japanese government.
Well, I can also consider the donation as part of my appreciation to Japan.
Next I will write how to get the income tax back.
This process is simple, and there is no needs to pay for some service to do this for you.