The procedure of starting a new business for a foreigner in Japan has been introduced in previous article. Since I'm going to go to Finland from this summer with the possibility of starting my business there, I checked the procedures in Finland.
Fist, an application form of 7 pages is needed to be filled for application of self-employment visa.
The same to Japan, the business plan is the most important part of whole form.
However, the difference from Japan is that the registration of a new company is not compulsory. If you can provide a good reason, it can be accepted without a registered company, which is more flexible than Japan.
The other different point is that the application of self-employed visa can be handed in on line.
In Japan, it's inescapable to wait at the Immigration Bureau for several hours for application for a visa.
スポンサーリンク

In Finland, on-line application doesn't make people wait.
Besides, the fee for on-line application is 450 euros which is cheaper than 540 euros of going to the bureau. However, the application fee is still 12 times higher than Japan.
About the information and procedures of registering a new company is very detailed and fully opened on the homepage even in English.
So kind to foreigners…
By the way, the cost of registering a company in Finland is 380 euros which is only 25% of the one in Japan.
It's also worth mentioning that the lowest amount share capital to register a company in Japan is 500 million yen (34,500 euros, euro=145 yen) (the law allows as low as 1 yen to register a company, but the lowest amount for a foreigner to apply for a self-employment visa is to own a company with at least 500 million yen in share capital) In comparison, no matter the applicant is Finnish citizens or foreigners, the lowest amount share capital is 2,500 euros. Finnish regulation is still more friendly to foreign entrepreneurs in this way.
The cost in total including visa application and company registration in Japan is around 2,500 USD and 1,300 USD in Finland.
Addition to the procedures, the nationality law is different in Finland from Japan.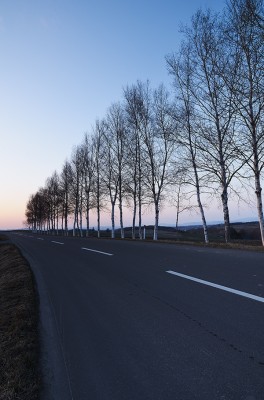 Japan doesn't allow their citizens to own nationality of others, but Finland does, which means if a person wants to obtain the nationality of Japan, he/she must give up any other nationality, but Finland allows their citizens to own other nationality while owning the nationality of Finland at the same time.
Besides, the shortest period of living in Japan is 10 years to obtain permanent residence and even after the permanent residence is approved, the person cannot stay outside Japan for more than 1 year or the permanent residence will be cancelled.
I don't really see the meaning of Japanese "permanent" residence……