Actually, I don't really feel I am ready for the new life in Finland in 3 months.
I am very looking forward to the study, the life and the culture in Finland or Europe. I spent around 2 years to keep preparing these while working with a full-time job. Until the admission letter arrived yesterday, I can't realize that my dream is going to come true.
It's not my first time to study abroad as if you read my other articles in this blog.
I had studied in Japan 8 years ago as an international student.
I studied, worked and lived in a foreign country and I felt I adapted quite well to this foreign environment.
However, I had learned Japanese and was able to speak fairly before coming to Japan. Besides, the culture of Japan is close to Taiwan. Furthermore, I had travelled in Japan before my study in Japan.
スポンサーリンク

On the contrast, I know nothing about Finland. I just started to study Finnish 3 weeks ago. I only know 50 words in Finnish, not even speaking. I know almost 0% about the culture of Finland. And I even never jumped on the land of Finland!
"Everything will be OK! Don't worry!", 70% of my heart said this.
However, the rest 30% said, "Really? Are you sure everything will be OK?"
I believe the start a new business is a very similar process.
It's to move on in uncertainty and go with anxiety.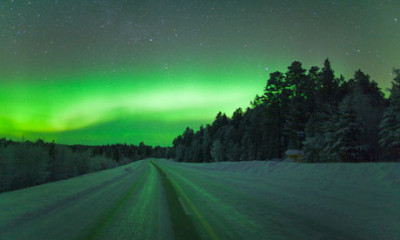 Well, this must be a part of growth!!
This is exactly what I had done in the past.
Anyway, I'll memorize 20 Finnish words today!
And 20 for tomorrow!
Go and move forward!!!