Some special things to me happened here in Finland, so I would like to record them here! (This was also planned to be posted in August originally…..dame thieves!!)
First
As written in previous articles, at least 2 people are needed to register a limited company in Finland, so I asked a friend to do it with me.
Then, I want to change her name to my business partner in Japan, who is the proper person for the position in my company. So I submitted the application online.
Surprisingly, it only took 2 days to finish the process!
The efficiency is so high! Such a great Finnish online system!
(The online system is "YTJ-asiointipalvelu". Although it's only in Finnish, you can still use it with Google translation)
The cost is 40 euros and can be paid with credit card.
スポンサーリンク

Second
I was lucky that I was invited to join a program provided by Entrepreneur Factory (Yritystehdas in Finnish) here in Jyvaskyla, and I can then use the office in the facility free of charge.
So I went to the office to sign the agreement. After I signed it, the business consultant said, "OK, then it's time to go home! There is famous rally racing games today!" Well, the time was 16:10.
So early! Maybe I should say, "This is Finland!!" or "This is Europe!!"
It's totally fine to go home on time. However, it's still surprised me that he said that as it's usual.
This is the cultural difference between Finland and Japan or Taiwan, I believe.
But I really like the business culture here that you can think and say your life is not only for work so proudly.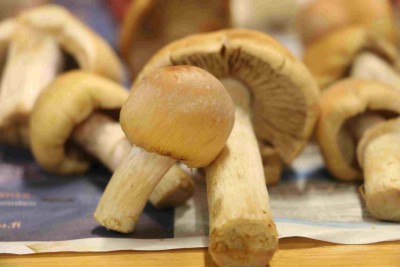 Third
I brought some euro cash from Taiwan and I want to put it in my account in a Finnish bank.
It looks like the rules are more strict here now that the service person asked me several questions. (I'm not sure the situation in Japan, because the ATM in Japan provides functions to deposit case in bank account. I never needed to visit a bank to deposit my money there in Japan.)
"Where is the money from?"
"I brought it here from Taiwan."
"Is it your salary or something?"
"No, it's my saving."
"So you changed your saving to Euros and brought it here?"
"Yes"
Actually, it's not a big amount, just around 1,000 euros.
Maybe she just needed to record it in the system?
There are sometimes some surprising things happening here in Finland to me. I would like to keep recording them here on this blog!!