All documents are confirmed at police station on 5th August.
Then I waaaaaaaiiiiiiiiiiit for a long time.
But well, that's reasonable since the inspection is not done only by Immigration office, but also Economic office.
Also as it's written on the website of Finnish Immigration Service, the average time for self-employed visa inspection is 180 days.
That's long…
After waited for 2 and half months, on 18th October I received a paper letter from TE office (Finnish economic office) that requested me to submit the following additional documents.
スポンサーリンク

(1)Employment form: fill in the basic information of employer and employee (my company and myself).
(2)Tax certificate: I attached already in previous submission! OK, I'll attach them again.
(3)The latest financial documents: balance sheet and profit and loss sheet. Certainly there are big minus numbers on them, but I also attached a cover letter to explain them.
(4)Employment contract: between my company and myself. The lowest salary need to be 1160 euros/month to ensure my life can be maintained in the following year.
(5)Certificate from my accountant to show my company can pay for my salary: my accountant recommend me lend sufficient cash to my company to ensure my company can pay for my salary in the following year. So I wrote an agreement for a loan from myself to my company and sent the money.
(6)Entrepreneur pension insurance application plan: all entrepreneurs need to buy their own pension insurance in Finland. So I downloaded the application from an insurance company called Elo. I filled in the form and sent it to the company. I submitted the copy of the application form as the plan.
(7)Customer contract: I had submitted already! All right, I'll submit them again.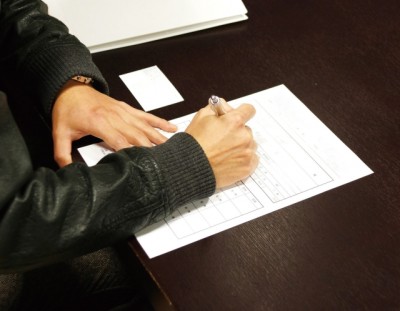 I prepared the documents 1, 2, 6, 7 by myself and asked help from my accountant for the documents 3, 4, 5 to produce them together.
I submitted these document on 23rd October by a paper mail. (the deadline was 28th October)
Then!!
Surprisingly!! The approval was announced on 5th November, just 2 weeks after my submission of additional documents.
Then I got the self-employed resident permit card on the next day!
In total, just 3 months for inspection, which is half of the average inspection time!
That's much faster than I expected!
Thank you so much everyone related!
Then next step is to get startup grant!!