Let's continue the story from "A foreigner entrepreneur in Finland: Company registration (5)" and "A foreigner entrepreneur in Finland: Company registration (6)" 4 months ago.
So I got the informal approval (just my personal feeling) of startup grant in May, and I completed company registration in June. After my business trip in Japan and came back to Finland in the middle of July, I confirmed with my business coach the rest works for getting startup grant. She told me that the self-employed resident permit is needed still before getting the formal approval for startup grant.
All right. Since I need to get the self-employed resident permit after graduation anyway, I started the application process.
スポンサーリンク

Self-employed visa (resident permit) is the difficult one among those commonly heard genres.
In the case of a student visa, usually universities check the qualification of students first, and students are registered in the universities later. As a result, those students are under management of universities, which makes the government easier to make a decision to issue student visas, and it could be as fast as 2 or 3 weeks.
Employed visa is also a relatively easy one.
Since there is an employer who will pay the salary and the employee is registered in the company, it's also relatively easy for the government to issue a visa.
However, self-employed visa is quite different.
First, the person applying for a self-employed visa is not registered in any institutes except his/her own company, which means this person is not under management of any third-party institutes except the government itself.
Second, the income of a self-employed person is usually not guaranteed. This means the government needs to take the risk that this self-employed person may become criminal or poor person and result in social problems due to the shortage of funding for living.
Therefore, the government need to check the funding and the business model and business plan carefully before issuing a visa.
Actually, the application process itself is quite easy.
The submission of documents can be done online. Besides, the difference from the registration process of company in Finland is that application of visa in Finland can use English. (Only Finnish or Swedish is allowed in company registration process)
The required documents were not many, but I tried to hand out all rextra elevant documents.
Here is the list:
(1) Application form for self-employed resident permit: fill in online on Finnish Immigration Service website.
(2)Business plan: I used the plan I already had (20 pages of slides in PDF).
(3)Financial plan: a 3-year plan which shows profits in the second year (excel sheet in PDF)
(4)CV
(5)Enrollment certificate of my university: to show that I'm studying a master's program in business, which is related to my business.
(6)Transcript: to show that I got lots of credits and had good performance in study.
(7)Copy of company registration information: I've got my own company.
(8)Copy of bank balance of company: there is money in my company.
(9)Customer contracts: 3 contracts to show that I've got initial performance.
(10)Copy of personal bank balance: I have some money for myself.
(11)Tax certificate: no any tax payment delayed.
(12)Letter of recommendation for startup grant: I passed the qualification of a Finnish business coach.
(13)Copy of passport: my ID.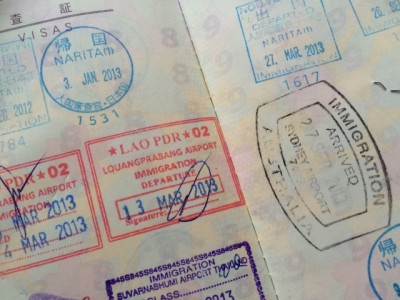 All above documents were submitted online with PDF format, but I still need to bring all original documents to local police station to let the service person check them out. So I took an appointment online and completed the task.
If self-employed visa is your first visa in Finland, it takes 500 euros through paper application and 450 euros for online application. My case was visa extension application, so it took me 159 euros no matter through paper or online.
All documents are confirmed at police station on 5th August.
Then I waaaaaaaiiiiiiiiiiit for a long time.
Continue.