(The events in this article were happened on 17th April 2015)
Let's continue the story.
I took the piece of paper of study certificate from my university to state that I'll study here for another year here and went to police station to take my new extended residence permit card. After a couple of days, I went to the registration office with all these documents.
スポンサーリンク

By the way, the Finnish name of registration office is "Maistraatit Magistraterna".
I made it to register my address as permanent address. The service person said that it would take around 1 or 2 weeks to complete the registration process and you'll receive a letter when it's done.
Then the mail came after 1 week.
Finally, I can apply for a Finnish ID card now! (because one of the conditions to apply for a Finnish ID card is to register address as permanent address)
By the way, as I wrote in last article, you need to bring your passport, resident permit card and 55 euros to police station to apply for a ID card.
Besides, you can also book for an appointment online for the application.
Police of Finland Online Service
I booked several time online, but most available time are several weeks ahead. If you check this site more frequently, maybe you can get a slot closer.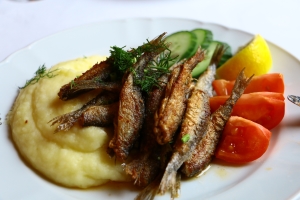 I don't want to wait and I happened to have time today, so I went to the police station directly.
There were around 10 groups of people waiting in the lobby and I took a number paper and waited.
I started application in 45 minutes and the application itself took around 15 minutes.
The service person said the ID card will be ready in 1 or 2 weeks. He also provided options that I can come and pick the card up or I can ask to send it to my home.
Finally, I can move to application for internet banking service next!!
And then apply for start-up grant!