8 years ago, 19th March 2006, the day right before my leaving from Taiwan for Japan, a mail was sent to me from a female old friend.
I understood more about who I am from this mail.
I was so happy.
—————–
You're gonna be a fresh man in the graduate school of the University of Tokyo!
Congratulations!
The reason why I knew Yitung is of taking an uncommon part-time job.
The job is about searching academic papers on internet, translating the content and making summaries.
At that time, I felt Yitung is a boy who never complaints.
The pay is not high and didn't cover the time used to search paper outside the office.
I cannot last for more than 3 days and left because I want to spend more time to learn something else.
スポンサーリンク

Yitung did this job for more than 3 months.
This is the first time I realized he is good at doing a tough job.
Then Yitung passed the level 1 Japanese Language Test.
That was 2 weeks after we quitted the part-time job.
He said he studied for 10 hours every day at library from 8AM and have continued for almost 1 year!
This was the second time I felt he is really good at doing a tough job.
Yitung is a person who has his own way and his own philosophy.
He also has courage and power to achieve his dream.
That's like a feeling of "I want it! I want it! I will try everything for what I want!"
I was like him in the past ever. People said I am a strong woman with a great goal.
But I am not so courageous. I didn't hold my dream through all the time. Besides, I'm weak, not strong.
Every time I saw Yitung, I felt my blood is boiling, which made me feel I also need to fight for my future. How could I be running behind him!
But I feel regretful that I am still here in my hometown even though I had the dream to study abroad since I was the 3rd year in university.
I'm not so brave.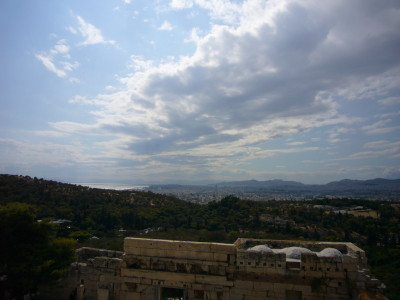 Then, Yitung obtained Panasonic Scholarship, including tuition fee and living cost for 3 years, and applied for the University of Tokyo.
He also went to beautiful New Zealand and stayed for 4 months for working holiday.
Now it's my turn to hold my dream.
Don't let excuses make me regret.
I hate I cannot let things go.
Yitung, I give you a perfect score for your exam in carrying dream out.