Haha…such a deep and broad topic again!
But, I think I do like a deep and broad topic.
BTW, maybe I've written something similar in previous articles, but let's still explore the world of this topic again!
Communication is always so important and definitely difficult.
Why?
Do you have any ideas to answer?
In my opinion, I think the reason why communication is so difficult is because human beings usually have stronger desire to let people see him/herself rather than to just sit and keep listening to others.
In another word, people tend to tell their own experience, stories, or anything, but not stay quietly and listen all the time.
If you try to think about your relationship to your best friends, your common friends, acquaintances or strangers, how much do these people listen to you?
スポンサーリンク

Do your best friends listen to you more than your common friends averagely? How much do those acquaintances and strangers listen to you?
Therefore, maybe we can say that we tend to feel that we are closer to those who listen to us more.
If you use numbers to express it, we may say that it's best to listen to the opponent with 70% of the whole conversation and say your opinions, stories, words with only with 30% time of the conversation. This balance may make it much easier to build up good relationship.
I usually use 2 techniques in conversation.
The first one is to have eye contacts. Very simple.
I definitely do eye contacts with the one who is speaking. If there are several people speaking, I'll try to share my eye contacts equally to them.
The second one is to ask questions to make people speak.
I understand that it's easy to understand, but it's actually quite difficult to do. So I give 2 negative examples here. You can also try to see if these phenomena happen around you.
One day in a class of my business course, we were in a discussion group of 3 people which were A, B and me. A only asked B questions and only had eye contacts with B. A never asked me questions or have eye contacts with me. B only answered the questions to A without giving me eye contacts or asked any questions.
I tried to ask some questions to both A and B, but they just answered the questions and kept their own discussion.
Very bad communication.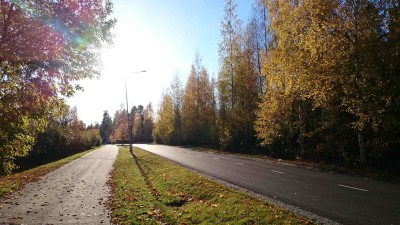 One more example, I have a very smart classmate.
It was another discussion in a class. There are this smart guy, a female classmate and me in this group.
The smart guy basically only told us his opinions and ideas.
He didn't ask any questions.
While he was speaking, he only had eye contacts with the female classmate, no eye contacts with me.
He talked for 5 minute long and I was looking at him all the time, but I didn't get even one eye contact at all.
Although he's smart, that is still a terrible communication.
As a person who is running his own business, it's always important to decide who can work together potentially and who can't.
I can easily decide that he won't have any chances from me.
So….what do you think and feel so far from this article?
It's really difficult, right? Communication…….
Because all human beings have the desire to let people know him/herself.