Since attended an entrepreneurship seminar held by Edogawa city at Tokyo in 2006, I've attended many entrepreneurship related seminars, lectures, talks.
There has been talks about top management experience, how a new business could possibly look like, how high the risk would be, how you can carry your dream out by starting a business, or how long it may be to get nothing but loss, etc.
I started my business on the basis of all these concepts and ideas.
And then, today I knew a different concept about entrepreneurship.
It's not about dream or social contribution. It's about making valuable service or products and transferring them to money.
I believe there is nothing wrong with that. It's just a money game.
スポンサーリンク

So you make or create some valuable products or services and register a company. As long as you hold 51% of the company share, you can ask for investment from investors or ask for great people to join your team by sharing out the rest 49% share.
That means that company founder should utilize the 49% share as an important company resource to recruit more great members and acquire more financial resource to accelerate and maximize the value of the company.
And at the end to sell the company with a much higher price than it's invested or do Initial Public Offering (IPO) to get lots of money.
This is one feasible way to do start-up business.
No matter the purpose for you to start a business is for money or for dreams or for social contribution, no matter you smartly grow your company and sold it within a couple of years or you keep growing your company stably, both are fine.
There is no such a standard answer for this, which is the reason why it's so difficult.
Besides, there is another reason makes it difficult for my company.
It's not so clear yet that which way my company should go to. The core value philosophy of my company is still growing, forming and changing. It's not strong and completed yet, which makes it difficult for me to decide which direction is the best for my company and which future is what I want my company to be.
If it's myself, it's much more clear. According to my strong basis in value philosophy for my life, I can say I almost always know what I want and what should I do in any specific situation. I'm confident with this.
But I know my company isn't like this.
It still takes lots of time for my company to find its own way.
However, I was told that…
"You are playing a start-up game."
"You need to play this game well until you exit (sell the company or IPO)."
"There are several steps in this game, such as selling vision, getting achievement, obtaining investment, and you need to produce these and show them to your partners, customers or investors. So that you can clear each step and exit to complete this start-up game."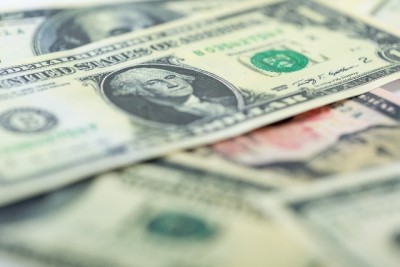 Most of the companies that I have been listened to are focused on their own value philosophy and to grow their companies for their dreams. As a result, I didn't strongly have the concept to such a money game for operating a start-up
Indeed, the start-up games work.
It's more about if I want to play it or not.
And if I want to play it, can I play it well or not?
If I don't want to play it, can I still raise the value of my company?
I don't know.
How could I know?
But I do know something.
That is that I want to do something valuable. I want to do something important to people.
No matter I will grow my company for my dream and by myself or get investment and play the money game, I don't think the basic things would change anyway.
Then anything else is to learn more and form the value philosophy of my company.