Finally!
After 4 continuous failures, finally!
One admission came yesterday!
Even I always look cool without many expressions on my face, but I did feel happy yesterday!
It is a university located at the central south of Finland, which is call University of Jyvaskyla.
Jyvaskyla is a small city surrounded by lakes and forests with population of 150,000.
It is 270 kilometers from the capital, Helsinki, and is connected by 35 mins flight, 3~4 hours train or 4 hours bus, which make it not really difficult to access.
Here I borrow a photo from internet.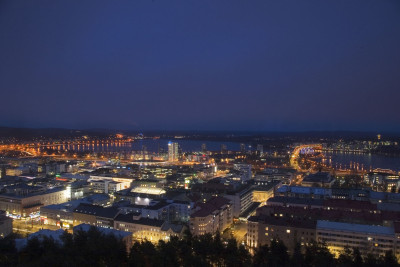 It does look beautiful, but must be quite cold in winter.
I can't wait for the great summer there!
スポンサーリンク

By the way, the course I'm going to attend is the master' program of International Business and Entrepreneurship.
Since the population of Finland is not high comparing to other major countries, the international trading is always a very important part of the GDP in Finland. Therefore, I believe Finland has lots of experiences in international trading.
Furthermore, the education in Finland is very different from eastern Asia. Contrast to the education of exams and standard answers, the education in Finland I read from books focuses on what people learn. I really want to feel the difference!
Anyway, it's great! Some university decided to take me…!
Although I felt the interview with University of Jyvaskyla was quite bad, it's really a surprising result….thank you!
Now one of many anxious factors can be removed!
※By the way, I believe the passages related to Finland will increase dramatically from today. haha