I posted an article about this EU study event a couple of days ago, and I went to the seminar part of this event yesterday!
Around 60 people were there.
The first topic is Germany.
A big country like Germany, with population of 80 million, has a lot of universities.
There are 239 national or public universities, 113 private universities and 40 Christian universities.
A bachelor's degree takes 3~4 years and master takes 1~2.
A database website: Study in Germany DAAD covers information of all courses in Germany.
The indicated average living cost is around 800 euros with accommodation of 275 euros per month and meals around 150 euros per month.
スポンサーリンク

I would rather consider these numbers quite conservative. It should usually cost more than these numbers since many universities locate at big cities.
By the way, there are also some options of scholarship for studying in Germany, including master's and doctoral courses.
750 euros/month are available for master's program and 1,000 euros/month for doctoral program.
Wow! That's quite a lot!
Then this session ended with introduction of 3 German universities.
Actually, I also used the above website to check if there are any low-cost business courses in Germany last year, but I failed to find some.
Most master's courses for studying business or entrepreneurship, including MBA, usually cost around 20,000 to 40,000 euros.
I also just confirmed again on the above website now and it did look like what I knew.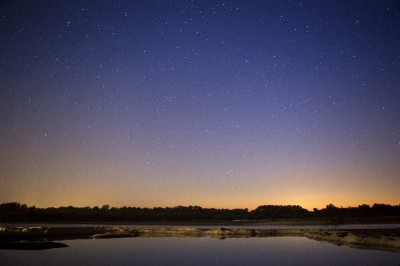 Next one is Hungary.
Area of Hungary is 1/4 of Japan (23% of California) with population of around 10 million.
Hungary is said as a paradise of hot spring.
Although I want to hear some more information about the education environment in Hungary, the words of food and hot spring seemed never end….
Finally, the education part came.
There are some courses taught in English and the feature is the low cost for education.
It even only takes 400 euros per year.
They also provide a database website of all educational courses in Hungary, which is called Campus Hungary.
I checked the website immediately and found that there are some English-taught business related courses, including MBA, that are very low-cost to 3000 euros a year.
Besides, Hungary government also provides scholarship to many international students every year, which can also be found on the above website.
Even the information of education in Hungary is not really as much as I expected, the beautiful photos of Hungary did attract me for  travelling, haha.
If you are a student, please check the scholarship and hope you can have a great foreign study for free!!!
By the way, one of my Taiwanese friends went to Hungry for medical course several years ago, which is his second bachelor's course, even through he had already graduated from an engineering related department in one of the universities in Taiwan. It sounds like Hungry is potentially a good place to study medicine.
Continues.