Again, it's another difficult issue.
Human beings tend to be lazy due to biological reasons.
Since it's difficult to secure lots of calorie sources in the far old age, human beings tended to avoid wasting energy as genetically natural responses.
In another word, those human beings who always did lots of things may consume too much energy and be not able to survive.
However, time has changed and it's easy to intake sufficient energy nowadays. It becomes much more important of how to utilize energy efficiently rather than how to retain it.
Let's switch the point of view.
In modern society, some people try to force themselves to work harder and harder to grow themselves.
スポンサーリンク

In the process of pushing themselves, the free space in their hearts become less and less. Then, they become those people that think nothing but things right in front of them.
When they are aware of this someday, they usually find that they had got lost in their lives.
Then, they try to change their lives to expand more space in their hearts.
After efforts, if the free space in one's heart is large enough, he/she will have enough time and energy to think about his/her future and, as a result, the confusion in their lives will also decrease.
However, on the contrary, if there is too much space in one's heart, he/she may just become lazy at the same time.
In fact, not everyone can fully utilize the free space in his/her heart.
The difficult things are both produce more space in the heart and getting away from being lazy.
I'm exact in this situation.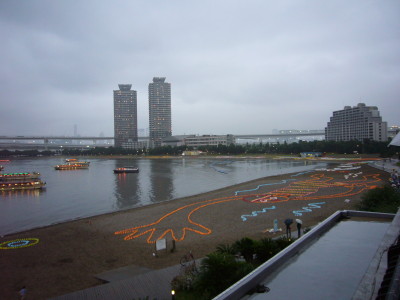 Now I figured out a resolution for this situation.
To have a PLAN!
What should I do tomorrow and how many hours should I spend for each task should all be decided in advance.
Then, just do it.
I supposed that I can keep both enough free space in my heart while using time efficiently.
I guess….