The new world is quite different from my expectation in both positive and negative meanings.
Simply speaking, the positive aspects are freedom and income.
The time you go to the company, the length of time you stay in the company or how you decide to move business forward can almost all be decided by you.
The range of freedom is broader than expected.
Of course, higher income brought higher savings.
On the other hand, bad education, personal play and useless leaders are the most significant problems.
スポンサーリンク

People never transfer their works to the following person in charge. People just stay quiet.
Even you ask some questions, people only answer what you ask.
People never think what is the best way to make a new comer fit smoothly into his/her position.
My boss, the manager, never cared. If there is no big trouble occurred, nothing he will do.
The same to the members of my team and other teams. People didn't care.
No one was trying to optimize the whole team.
"Well, just do by your own!", I guess this was the message.
With the same meaning, it was an environment that everyone played solely.
No leader existing to pull everyone together.
You are always left one single choice: DIY.
Useless boss made the team never be a team.
Not even to mention strategy construction or directional leading.
Extremely unfortunate.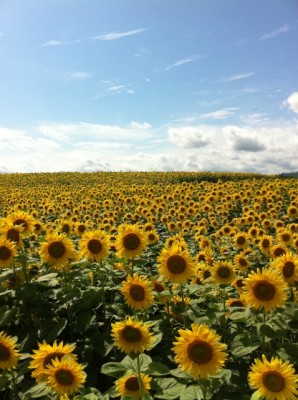 I wished that I could have seen great people and learned something more since it was a new job and a new chance for me.
As in this situation, I felt I want to leave in very short time. I didn't want to waste any single second. Then, you know what I will do next.
By the way, I want to add something about money.
I would say that it's truth that I changed my job due to the higher income.
People may think I only care about money.
However, what I want to say is that money means very differently in how you use it.
In my opinion, money is equal to efforts.
Efforts and money bring us more options in our lives.
Certainly if you saved more money, you can choose to move to a bigger house or eat in a luxurious restaurant. On the other way, you can also have more chances to move and live in other countries, get married, study abroad or even start your own business. You'll have more choices for your life.
That's how I evaluate money. It's not something to satisfy my desire for substance, but something brings me more selections.
Continues.