Due to the good economic performance in 2008 (Lehman crash in 2009), I applied for 6 companies and got 3 offers.
Just simply share my strategy of choosing companies.
I simply analyzed my background and my future direction.
I'm a foreigner. I had mechanical engineering and biology backgrounds and I wanted to work in a position with more contacts with people.
So, I chose to apply for medical device companies where mechanical engineering and biology knowledge will be helpful. Then, I screened out companies with over 50% international revenues so that my language advantages and multi-cultural background can be more powerful.
By the way, I applied for a position of oversea sale rep.
スポンサーリンク

However, the position assigned to me is marketing staff.
Although I knew nothing about marketing, I tried to following indication from senior staff to do business analysis, competitor analysis, product differentiation, etc.
In 6 months, I became a product manager in charge of a small business. That was a great experience for me since I can fully manage a real business, including cooperation with other internal departments, management of clients and establishment of selling and training strategies.
That was a business about medical devices used for female infertility.
When the fallopian tubes got clogged due to infection or some other unknown reasons, we provide a medical device to open the fallopian tube with a thin and long balloon catheter to make natural pregnancy possible.
After being in charge of this business, I got chances to learn a lot and grew a lot.
First, I learned a lot about the disease, including the reasons of becoming infertile, the methods to treat infertility, the cost, the physical and mental pain and the number of patients in Japan, etc.
Of course I had been the operation room for more than 30 times to support physicians to use it and learned lots from this process.
The second point I learned is the company internal communication.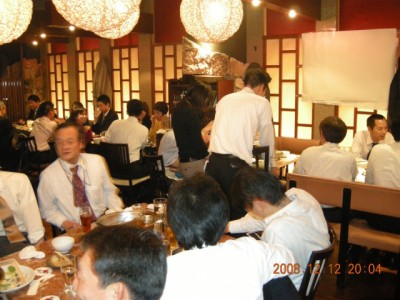 As a giant company, responsible range is highly segmentalized. Business operation is to communicate with all other relevant departments and divisions to move this business forward together.
Production of catalogue is marketing department. Confirmation of single user relies on sales department. Inventory management belongs to logistic and factory. Contract production and confirmation goes to legal department. New or better devices comes from R&D department. And so on and so on…
We communicated, discussed and fought everyday……
Is current system good or bad? Are there any ways to provide users better service? Can't we make our system more efficient? How to make our clients be more satisfied? What we can do to make our response to users faster? Any ways to lower the cost? Etc, etc…
Through all of these at least I was able to know something about moving an organization.
Continues.