It was such a long journey.
As for a cheap flight ticket, I took the route from Tokyo to Helsinki by transiting at Moscow.
10-hour flight to Moscow was not so long. The longer way is to transit at Moscow and wait for bus at Helsinki airport for 6 hours.
All international students are provided tutor service. The student tutor will be responsible to take new coming international students to their dormitory/apartment from the train or bus station at the city center.
However, if I take the bus right after arriving at Helsinki airport at 9 pm, I will arrive at Jyvaskyla at 2 am. I cannot proposal this to my tutor.
So if I want to arrive at Jyvaskyla at around 9 am, I need to wait at the airport for 6 hours to take the bus departing at 4:40 am.
スポンサーリンク

Well, since I am a guy, I have no safety problems.
And that's why I have time to write this article! (well, I know this article is posted almost 1 month later)
Then, after 4-and-half-hour trip on bus seeing forest, lakes, farms, forest, lakes and farms, I arrived at Jyvaskyla on time at 8:45 am!
And I met my tutor! She is beautiful!
And UNEXPECTEDLY slim!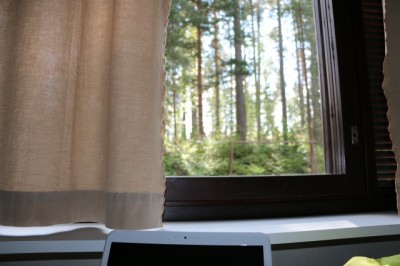 She was kind to take me and my luggage to my dormitory with her car and explained how to use the facilities in the dormitory. I really appreciate that!
She is so busy since she still has other 5 tutorees to take care of.
By the way, she is in her 3rd year of university (start 4th year from this Sep) and belongs to the same department of mine, business and economics school. She is a local raised Finnish. Her English is very fluent!
Then, I started all my Finnish life from today.