6 months were short.
But that was very abundant time.
I got support from Kato to build some websites.
I made a list of phone numbers that you can use to stop the functions of your credit cards or cash cards while you lost them
With this list, you don't have to check the phone numbers one by one on internet.
I also pasted the link of each card so that you can check what process you need to reissue new cards without checking one by one on internet.
Besides, I also build a site to provide methods and experience of studying English, a site to provide information of heart disease and this blog site of my own.
Countless discussions of choosing a business idea, strategy of business operation, methods of expanding business, etc are precious experience for me.
It was like trying to find some directions looks OK to go or trying to find a safe way to go in Amazon jungle. You always have some materials for judgment, but you never feel it enough. You always want to run forward as fast as possible, but you are afraid of falling into some holes in next seconds as well.
スポンサーリンク

The change in human relationship was great experience as well.
Not just about getting broader, but also the way to see people and the way to understand how people respond to you.
When I was an employee in a general company, no matter how many people I know, no matter how different they are, I didn't really feel the importance of this relationship, honestly speaking.
Since I spend 50 to 60 hours in my company in a week, it was difficult for me to notice or understand the benefits of retaining good relationship with people irrelevant to my company.
But now it's different.
After staring to walk on the way of having a new business, I understood that not only direct relationship, but also indirect relationship is important.
The most important people are your true partners.
Certainly that those partners who take salary from your company are important, but those who help you free of charge or with very low return, those who give you advice while they are busy, those who spend their precious time for you, those who cooperate with you are much more important.
Then, the speed of broadening relationship exploded.
People from Café English, people from Vital English or Vital Japan, people who play tennis or people who are also trying to build their own business.
However, I have to say that true partners are extremely few.
These are some points.
Ignore your message.
Never help you.
Never be interested in others.
Only think of his/her own benefits.
Never spend time for you.
No matter how good they are, they are not worthy your time.
Those people who remember you need helps. Those people who came to meet you even at the midnight right after work. Those people who think the benefits of each other.
Only 5 people, I counted. They are the most important partners.
I will do my best to give you chances as returns! Please wait!
Just 6 months. January to July 2014.
The density of daily life (what I had achieved) was not so high, but the density of valuable life (memory) was extremely high.
That was a choice without regrets.
Next step is to establish my company in Finland!
It's time to test my true strength.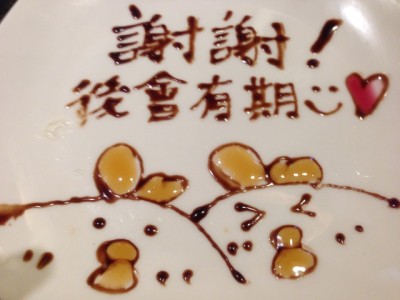 At the very last……
Keep writing like this from June 2014. Now it has been the end of July.
Around 6,600 words.
I appreciate everyone I knew.
Thank you!
Thank you for great time and great memory. Thank you for giving me a life without regrets.
8 years are long and short.
I laughed and cried, and now I stepp out with precious memories to a new journey.
Bye! Japan!