I attended.
Although the reality is quite far from my expectation, I learned a lot from it.
This even is 3.3 days, including 18~22 Friday, 9~22 Saturday and 9~21 Sunday, at Tokyo, just like a full marathon.
The program is to present an idea for new business for 1 minute by anyone who wants at Friday night and then all participators vote to decide whose idea are good to decide 10 to 12 ideas that have the right to organize teams. Then those who didn't obtain enough votes and those who didn't present choose a team to join.
スポンサーリンク

The following Saturday and Sunday are spent realizing the idea, investigating the market, verifying hypotheses and producing minimum valuable product (MVP), which are all done to try to be selected as the best idea after a final presentation at Sunday night.
Before I attend, I expected this program to be able to provide real experience of a startup in building a new business.
The reality was far away from my expectation.
I tried my best to prepare the 1-minute presentation to make it more understandable and not over the time limitation, even attending the guiding seminar 3 weeks before the event.
But I failed.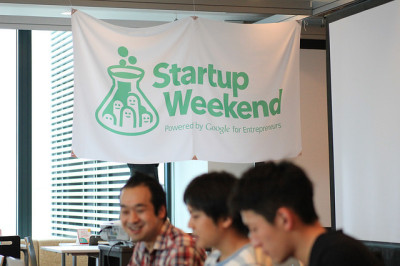 One winner who got more than 10 votes, which is even 4 votes more than the lowest limitation to have the right to organize a team, spent 30 seconds repeating a sentence "should I introduce myself?" and used the last 10 seconds to say "I want to make the mobile data volume limitation to be 700GB rather than current 7GB".
Why? This winner had been to Startup Weekend for more than 10 times and he has his own group of people. He can just start his own business right away. Why is he here?
This is not a startup event!
Because I failed to win enough votes, I chose to join a team with an idea of pulling children outside of portable game machines to outdoor activities. I felt it positive for the society and also interesting.
At this timing, we were all excited!
There were no arguments or cruel reality. We were just looking at our dreams.
Continues.