Finally, I'm gonna leave Tokyo, Japan.
There is a saying in my mother language:
"There is no dinner that doesn't end."
It means that no matter what it is, it will end someday.
Taiwan, Tainan, the place that I had lived for a long long time.
From a baby, elementary school, junior and senior high school to university, I lived there for 23 years.
The local culture and the regular events every year look just like repeated days for me.
スポンサーリンク

Of course, if you stay in a place for long enough, you will be aware of the long-term changes.
The farms around my home had become houses in the past 20 years.
I knew every single thing there so much that I chose to leave for new life.
I didn't feel sad while leaving except leaving my best friends.
Everything inside me was only the excitement for new world.
The 3 months in New Zealand was actually a very happy time.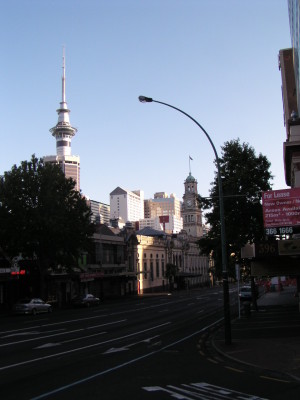 Thinking of the time there now again made me realize that the happiness came naturally from the reasons of bright future, new living findings and no financial problems (because of part-time job).
It may be the reason of a touristic town, people moving all the time or short stay that I didn't feel lonely or sad to leave this time, neither.
But now, Tokyo, a city I stayed for 8 years and 4 months.
Continues.