But now, Tokyo, a city I stayed for 8 years and 4 months.
As a result of the long long time, I don't even need to check the shortest route for moving by subway through internet and the shortest routes come out in my head in 5 seconds.
I'm so used to Japanese language, which is not only for living but even over the level for working.
There are many differences between Taiwan and Japan, I know, I feel and I understand.
I start to have a feeling of homesick for Tokyo and Japan to both good and bad sides.
I got memories for 8 years on this land, this city.
8 years are certainly not a short time for anyone.
スポンサーリンク

The Taiwanese friends came together to Tokyo at the same time. (which means we had known each other for 8 years)
The university I studied and the senior and junior in the lab.
The friends in the soft volleyball club and the hard practice for public games.
The first year shocking experience in a typical Japanese company and the strange feeling as a foreigner in a unique working environment with typical Japanese culture.
The stable life and utilization of well-known Japanese language and culture in the second company.
The people I knew in many English study groups.
The people I met in tennis groups.
The people I encountered after starting my own business.
Changing environment almost means ending the relationship to these.
You can say that the internet may still keep people together, but being not able to spend time on these people or in these activities means to stand away from them.
I will be thinking of all these while I leave.
The morning rush hour in the commuting train in Tokyo.
Yoshinoya.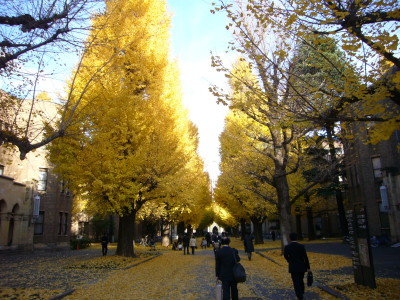 High-skilled makeup of the girls in Shibuya. (Gyaru)
Strange pronunciation of train manager.
The unique style of saying "cute" and the laughing sound of Japanese girls.
Hot spring.
Culture of senior high school girls.
Crowded people at Shinjuku station.
Japanese female cloth in summer (Yukata).
Watching cherry blossom.
The posters at every corner in towns to educate people not to touch girls illegally.
Well, I'll come again, definitely.
As a CEO.
※I'll depart on 1st August 2014.