Business chances exist everywhere in our world.
Just right here and right there!
"Really? I thought business chances should be created by continuously and hard thinking!"
It is not surprising that people usually think it difficult to obtain a business chance (especially in Japan), which is because people usually think a business chance should be an amazing and creative one. However, it is not necessary to be so. It can be a very common one from your daily life. Therefore, actually there may be many business chances sleeping around us and even just disappearing or left undeveloped just right now.
Here is an interesting example in Japan.
スポンサーリンク

I was trying to find a cup of coffee when I was at some parking area along a highway in Japan
I ordered a cup of coffee from a regular automatic drink dispenser where the cup of coffee was with a cup cover.
The special thing is that the cup cover is attached with a plastic piece for plugging the drinking hole on the cup cover! (to make sure the liquid will not spread out while driving)
This is exactly a business chance in our daily lives!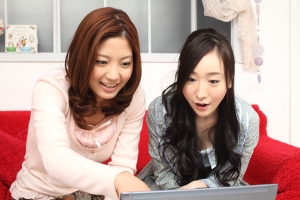 The cup cover manufacturers can just produce and supply the common type of cup covers, without a drinking hole plug, to automatic dispenser companies, which is easy and the routine works. However, the work without innovation is always accompanied with the risk of price competition.
By attaching a simple drinking hole plug to the cup cover, automatic dispenser companies have a new chance to provide customers better service. (of course the cost needs to be evaluated)
Even just a simple and small idea can contribute new values to this world!
Besides, this is just a simple example. There are lots of unique ideas in different fields.
Those who are doing advanced physics research may know some special ideas about advanced physics. Those who are working in elementary education may bring some specific ideas to improve the education system. There must be huge amount of various ideas in every field. And, every idea has the potential to be a great business!
Do you have any experience of coming up with an idea?
The most important thing is that don't let your idea gone away just like a daily thought.
Verification, discussion, experiment and development are the basic processes to make an idea become valuable contribution.
(certainly I understand that it is not easy since we are all busy in managing our daily lives)
As a person trying to create a new business, it is super happy to get new ideas and find interesting ideas.
Furthermore, I want to find chances and provide valuable business to the world as soon as possible.