Impressive event yesterday
"Handicap"
What are your images to this word?
In my words, "Black", "Heavy" and "Painful."
I am not trying to say, "No the images are totally different actually!", but I did see some different lives that I never touched ever.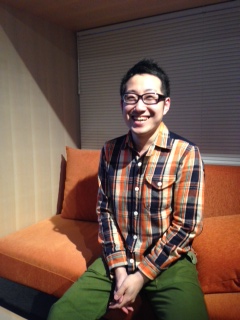 Facilitator: Mr. Issei Sasaki
Chief editor of handicap mail magazine (Ikinari Co., Ltd.)
He is so young, 28 y/o.
I learned something from him.
スポンサーリンク

It is not good to show your sympathy to handicapped people, such as saying "you must be in a tough time."
Why?
Because your sympathy makes you and the handicapped person fit into superior and inferior positions. And usually a handicapped person doesn't like to be fitted in such a seat.
It may be better to directly and honestly say, "Wow! What happened to your legs?" or "That's not common!" which makes them feel comfortable.
Very impressive!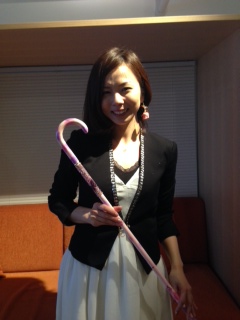 Mrs. Fuyuko Kaede
While I entered the room, sit down and looked around, I felt weird noticing a girl sitting on the panel discussant chair.
I felt nothing like a handicapped person from her.
Bright and active.
Until college, she was seriously depressed, tried to suicide couple of times, care very much about how others look at her.
She never thought herself a valuable person and never had a happy life.
In the last year in university, her legs got seriously wounded in a car accident.
She changed drastically due to a thought:
"It is so good to stay alive!"
She was completely released from this thought.
She started her second and new life.
She tried to do what she really want to do.
Which is an artist of walking stick.
"Stick Artist"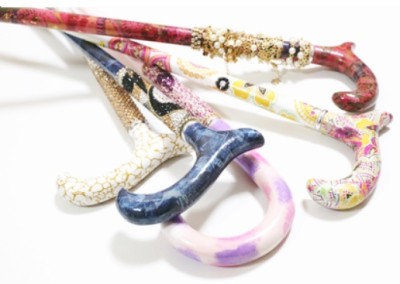 She is the only one in Japan for this job.
I also talked to her that if I got the chance to go to Europe, I will sell her products in Europe. haha……
"Thinking of myself in the past. I feel I am much better now. That's why I can have a happy life today."
From Fuyuko Kaede
Continue…