It looks like my previous article was read (of course it wasn't read, I believe) that the talented foreigner system established in 2012 in Japan was revised at the end of 2013.
The official site is here (Japanese).
This revision makes this regulatory system closer to the real situation and brings higher possibility to make more talented foreigners stay in Japan.
The old system was written in my previous article: "The future of Japanese public finance (4): Talented foreigner system". It may be easier to understand by reading this first.
I checked the field most related to me: "management field".
スポンサーリンク

The passing line to be recognized as a talented foreigner is the same, 70 points, but some parts are given more points now.
The academic degree of Master now gets 20 points as the Doctor degree, which is 10 points more than the past rules. Besides, the degrees of MBA or MOT can get 5 extra points.
There are no changes in professional experience and annual income.
There are no changes in the points for the position of CEO, neither, but a position as a board member will be given 5 points now.
Besides, a Bachelor, Master or Doctor degree earned in Japan will be given 5 more points and will now be 10 points.
Japanese Language Proficiency Test Level 1 (the highest level) will be given 15 points now, 5 more than the past.
Furthermore, if the organization holding your position is recognized as an innovation acceleration company, you may be given 25 extra points at most.
Taking myself as an example, I can get 20 more points in this management field than the past old system from my earned master degree in Japan and my Japanese language ability.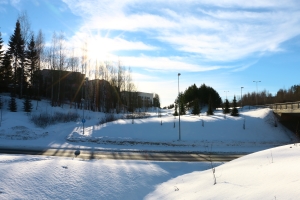 As a result, by looking into these changed parts, it's easy to understand that the system changed from a focus on annual income (current contribution to tax) to the focus on future potential (future contribution to tax and society).
The old system distributed many points to the annual income ranging from 10 to more than 30 million yen, which was not changed in new system, but the points distributed to degrees earned in Japan and Japanese language ability increased. So those young foreigners who don't have very high income yet now and can't contribute a lot to the tax now could be evaluated to have the potential to take advantage of their degrees earned in Japan and Japanese language ability together with their mother language and have the potentials to contribute to Japanese society or economy in the future, which makes them be considered worthy staying in Japan.
This is a new and big step for Japan to secure foreign brains.
The regulation system was modified in less than 2 years! Good job!