The way in Spain and Portugal was walked with my best friend from the the college student life since age 18.
I can use an animal to describe him precisely, which will make it extremely easy to understand his personality.
Cockroach.
Ya, exactly as you imaged.
Dirty, disgusting, black, small existence.
He had such a college student life. Common grades, no special activities, generally good graduate school life without a clear life goal.
An opposite person to me.
But don't forget!
Cockroach lives for more than 300 million years on earth. Cockroach survived from countless crisis and disasters on earth. A cockroach can even live more than 3 months without any water and food.
This is what the powerful dinosaur couldn't do.
He is reliable.
スポンサーリンク

Few troubles with all basics things done well. Honest and endurable through most difficult situations.
This person is one of my best friends for more than 15 years.
Then, my journey continues.
My accommodation in England was provided by my another college friend who was also my classmate.
I have known her for more than 15 years.
She is another opposite person to me.
She always studies hard, so hard as she loves study. She is always the good student in all teachers' and classmates' minds because she has nice smiles, nice words and, of course, nice notes.
Because of her excellent grades all the time, she is an unusual person in my view. I was always wondering why she wants to and why she can study so hard in university.
She completed her master and doctoral degrees in the same university and she made it to take Taiwanese governmental project budget to continue her post doctoral research in Oxford University.
She is so so so kind. She spends all her time and money for others even that's not really good for her.
I even think I should try to give her some advises to stop her over kindness.
The last part of this long long trip is composed of interesting members.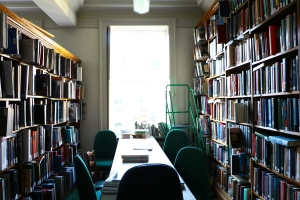 1 Finnish, 1 Chinese, 2 Japanese and me, a Taiwanese.
Although there are only 2 Japanese in this group, we speak Japanese as our common language.
It's because that the Finnish had ever studied in Japan, and the Chinese is his girlfriend in Japan.
As a result, the 3 non-Japanese are Japanese speakers.
It would be the fantastic trip from tomorrow!
So long to the end…
Just like this long trip, my trip of life continues. I'll meet various people who show their specialty and I'll definitely enjoy the time together with them.