As written previously (Next dream: Study in Europe (1)), after my dream of studying in Japan came true, I had kept thinking my next dream for years.
My conclusion is to live in another country and start my own business, so I started to prepare for studying in Europe in this period of time. That was the first year in my second company, around 2011.
However, no matter studying in abroad or starting my own business, I need money and what I saved was not enough yet.
I calculated.
After looking at the amount I need for study and new business and the speed of saving money, I will secure enough money at the beginning of 2013 by keeping saving.
As I mentioned in Next dream: Study in Europe (1), I changed my direction of studying in Europe once, which made my plan delayed from 2013 fall to 2014 fall.
Well, I got a little bit more time to save more money anyway though.
スポンサーリンク

There is one more thing I would like to mention.
At the time I planned to resign in May 2013, a great leader came.
Is this a game of god?
He is a Swedish who had ever been the top manager of sales department in USA and the vice president of one subordinate company in Sweden.
He is very close to my ideal image of a leader.
Face markets and customers honestly and do what we should do.
Recognize what is still weak and figure out ways to improve.
Understand employees and communicate positively.
My will of leaving dropped drastically.
I think it again and again. I clearly understand what a lucky thing it is to work with a great leader.
Nevertheless, I also clearly understand I have dreams of living overseas again and starting my own business. I cannot stay.
I quitted in January 2014. A short 2 years.
But I never regret.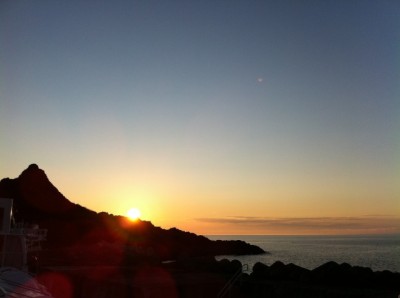 I always tried my best to accomplish every task. Even through there are many negative people, they also taught me a lot, just from the negative side.
By the way, I think I can say these now after experiencing both Japanese and foreign companies. There were many things unexpected.
About Japanese companies, after leaving for once, I understood that the people in the company were actually very kind and nice.
People at the positions have equivalent abilities to do it.
People are plain and simple, but strong at the core.
People are tolerant and gentle.
Although promotion is slow, evaluation is always middle, system is inflexible and decision takes time.
I guess this is a typical Japanese company.
About the foreign companies, they were quite different from what I imaged in some aspects.
The company I joined didn't really lay off a lot of employees every year. Since it was a pure Japanese company acquired 15 years ago by a foreign company, there was still strong Japanese company culture left in the company.
However, even though people have more income, that doesn't mean that they are great people or they have higher professional ability. Intelligence or humanity are not guaranteed as well.
Japanese companies and foreign companies are just like 2 sides of a coin. Some are good and some are bad.
Continues.