Do you ever have a dream of studying abroad?
My childhood was so simple. Getting higher grades to be complimented.
Exams and exams, nothing more.
Even after graduation, working hard from early morning to late night.
Being busy day after day.
Suddenly aware that every day is just repeating and repeating.
And comes this question: "Is this OK for my life?"
In this situation, an option of studying abroad easily showed up.
Yes, studying abroad changes everything in one's life.
スポンサーリンク

You won't meet your friends every day.
It won't be so easy again to ask your family for helps.
You need to find another dry laundry shop.
The TV programs are not what you are familiar to.
You may not be able to read newspaper.
Even, the ceiling you see every morning while waking up changes.
It is seldom to have this kind of highly exciting experience in one's life.
Yes, I want to go! I want to study abroad!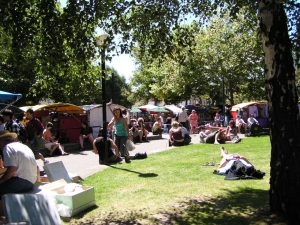 Time back to my 2nd year in college, except some classmates already preparing for exams for entering graduate school, most people are not really know what they want to do in the future and just full around every day.
How about me? Myself? I tried to ask myself.
Of course, it is difficult to find out right away.
But I started to think about my future road.
Work, domestic graduate school, oversea study, etc. are my options. (No entrepreneur option at that time, I don't know why…)
For so young as me, studying abroad was such an attractive option for me.
Different language, different climate, different scenery, different culture and even different ceiling I will see while waking…
I want all of them! All of these experiences!
When I know that the different and unpredictable world is waiting there for me, I just feel so happy even not able to fall into sleep.
At this time, the dream of studying abroad began…
PS: Photo is Christchurch in New Zealand in 2004.